Las Caminatas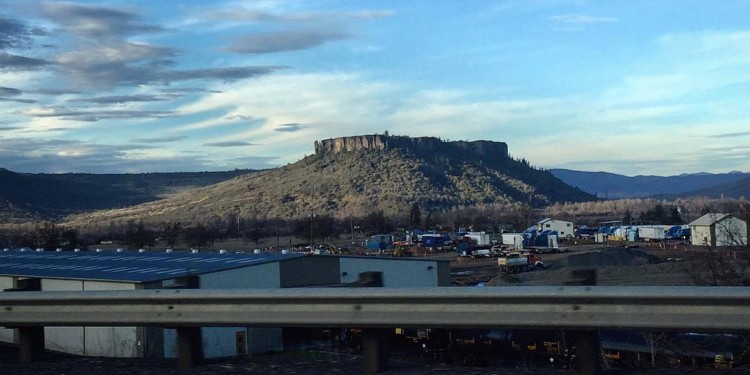 The Nature Conservancy (TNC) y Medford District Bureau of Land Management (BLM) están ofreciendo excursiones guiadas gratuitas a Table Rock en febrero y marzo. Un especialista compartirá sus conocimientos sobre el medio ambiente natural y cultural único de Table Rock.
Todos son bienvenidos a inscribirse, pero se requieren reservaciones. El espacio es limitado a 20 personas en cada caminata. Contacte al Medford District BLM al 541-618-2200, lunes a viernes de 7:30 am – 4:30 pm para reservar su lugar. Debe registrarse antes de las 4pm el viernes antes de la caminata programada.
Las caminatas son de 3-5 millas ida y vuelta a lo largo de un sendero grado moderado y generalmente con una duración de 3-5 horas. Los participantes deben vestir según el clima, llevar agua suficiente (no hay agua disponible en el lugar) y un almuerzo o bocadillos. Hay baños disponibles al comienzo del camino. No se permiten en el camino perros, bicicletas de montaña o vehículos todo terreno.
• Lichen Hiking' with a Fun-gi – Domingo, 13 de marzo de, 2016, 10 a.m. UPPER TABLE ROCK
Únete a John Villella, un botánico con el Siskiyou Biosurvey y miembro del la American Bryological & Lichenological Society y Native Plant Society of Oregon para observar líquenes, briófitos y algas. Es un momento ideal para visitar Upper Table Rock para ver la efímera briofitas y algas terrestres asociados con las charcos primaverales. También hay la oportunidad de observar la temprana floración de las flores silvestres.
• Nature Rocks – Sábado, 26 de marzo de 2016, de 9:00 am UPPER TABLE ROCK
Celebra las vacaciones de primavera con Molly Allen, un intérprete de educación ambiental del BLM en una caminata familiar a la cima de la roca. Esta es una caminata de información general apto para toda la familia. Los temas incluirán la identificación de flores silvestres, la etnobotánica, la geología, la fauna, la ecología y la historia cultural.
Para ver el calendario completo de las caminatas, por favor visite estos sitios web
Bureau of Land Management: http://www.blm.gov/or/resources/recreation/tablerock/index.php
The Nature Conservancy:
http://nature.org/trhikes