Virtual Reality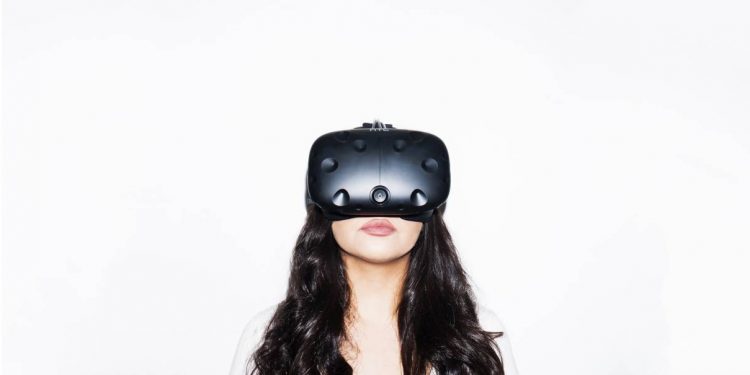 Virtual Reality gaming has been available to consumers since March of last year with the launch of the Oculus Rift for PC. Since then there's been the launch of the HTC Vive and the Playstation VR. While VR gaming has been fairly successful since its release, the high costs for a VR headset and a PC or console ready to run VR have held many gamers back from being able to experience this new form of gaming. The number of gamers that own a VR setup is far less than the 1.8 billion gamers worldwide. So what's next for Virtual Reality? What's going to entice gamers and non-gamers to jump into this new word of entertainment?
New accessories that enhance the VR gaming experience seem to be the next step in advancing the platform. All three VR sets now have their own controllers which give players the ability to use their hands for a variety of tasks in game (throwing, grabbing, firing weapons). Aside from controllers there are a couple accessories available soon that will enhance the VR experience, apart from just being able to interact with the environment but to feel like you've placed your body into it. The KOR-FX gaming vest is one of these it converts audio into physical feedback allowing the user to feel explosions, environmental effects, and a variety of other in game actions that give gamers an extra "sense" while playing. The great thing about the KOR-FX is that it's currently available and affordable for most gamers; also it can be used for both games and media content on more than just VR devices. Another accessory that will be available this year is the Virtuix Omni, which is a motion platform that gives the user the ability to walk, run, and turn by using their own body to perform those actions. The Omni and KOR-FX are only the start of where VR is becoming more enticing.
The future of the VR platform is looking to become more than just a headset, with many other products in development for use with VR. VR backpacks are one of the more interesting things I've seen being developed. These backpacks essentially are desktop PCs built into a wearable case allowing gamers to avoid getting tangled in their VR setup and possibly giving them more space to play games in VR. The backpack PC isn't the only option addressing to wired issue coming to VR; for those who already own a rig for VR gaming there are wireless kits releasing within the next year or two that also solve the issue of getting tangled in wires. The Teslasuit looks to be a promising new product in development for VR. The lightweight suit will allow users to have full body emersion through haptic feedback, full body motion tracking, and even the sensation of hot and cold. The suit uses Bluetooth to connect to the user's setup so combined with the advances in wireless VR there is great promise in the future of immersive gaming.
Virtual reality isn't just advancing gaming, it's advancing a variety of experiences. A VR theme park called The Void is set to open later this summer in Utah and a VR theme park for China is in planning. The theme park will have themed adventures that take place in constructed spaces to be used in conjunction with a VR headset. Personal drones have seen a large increase in sales over the past year and most on the market allow users to have a first person view through a VR setup, drone racing has been making good use of this feature and is growing in popularity. Virtual tours and events are letting users view experience spaces that some people wouldn't normally be able access, it's even possible to view your vacation destination before you book. The video game company Koei Tecmo is making VR arcade cabinets called VR Sense. The VR sense has some unique features it can simulate wind, rain, temperature, and most interesting it can simulate smells. VR will probably branch out much farther than gaming as time goes on and as mobile VR grows in quality.
The world of VR is just beginning and with all the new tech in development pushing it forward there's no telling how far VR could go. The book "Ready Player One" by Ernest Cline shows a glimpse of what VR could become, in the world Cline creates VR replaces the real world and daily life its used for schooling, working, shopping, and entertainment. The technology from Clines book is very similar to what is in development for VR. While the cost of a fully immersive VR experience is still too high to be widely adopted by the public it could become the next world changing technology as it becomes more affordable.
Written by George Fernandez
Photography by Ezra Marcos
Spanish Version
Los juegos de realidad virtual han estado disponibles a los consumidores desde marzo del año pasado con el lanzamiento de "Oculus Rift" para PC (Computadora Personal). Desde entonces, ha habido el lanzamiento de HTV Vive y el Playstation RV (Realidad Virtual). Mientras los juegos de RV han tenido bastante éxito desde su lanzamiento, los altos costos de los auriculares RV y una PC o consola para ejecutar RV, han causado que muchos jugadores no experimenten esta nueva forma de jugar. El número de jugadores que poseen una configuración RV es mucho menor a 1.8 billones de jugadores en todo el mundo. Entonces, ¿qué le sigue a la realidad virtual? ¿Qué será lo que atraerá a los jugadores y no jugadores a aventurarse en este nuevo mundo de entretenimiento?
Nuevos accesorios que mejoran la experiencia al jugar RV parecen ser el siguiente paso en el avance en esta plataforma. Los tres conjuntos de RV ahora tienen sus propios controles los cuales les dan a los jugadores la habilidad de usar sus propias manos para una variedad de tareas durante el juego (lanzar, agarrar, disparar armas, etc.). Aparte de los controles, hay un par de accesorios disponibles, próximamente, que mejoraran la experiencia de RV, no solo serás capaz de interactuar con el medio ambiente, también podrás sentir que estas dentro de él. El chaleco de juego KOR-FX es uno de estos accesorios que convierte el audio en una retroalimentación física, permitiendo que el usuario sienta las explosiones, efectos ambientales, y una variedad de otras acciones de juego que les da a los jugadores una sensación extra mientras juegan. Lo bueno de KOR-FX es que actualmente está disponible y es económicamente accesible para la mayoría de los jugadores, también puede ser utilizada para juegos y contenido multimedia en más de solo dispositivos de RV. Otro accesorio que estará disponible este año es el Virtuix Omni, el cual es una plataforma de movimiento que le dará al usuario la habilidad de caminar, correr, y girar usando su propio cuerpo. El Omni and KOR-FX son solamente el comienzo de como la RV es cada vez más excitante.
El futuro de la plataforma de RV está buscando en convertirse algo más que solo un auricular, con muchos otros productos en desarrollo para el uso de RV. Las mochilas de RV son una de las más interesantes que he visto en desarrollo. Estas mochilas esencialmente son PC de escritorio integradas en un estuche portátil que permite a los jugadores evitar enredarse en su configuración de RV y, posiblemente, darles más espacio para jugar en RV. La mochila no es la única opción que lidear con los problemas de cables que RV tiene. Para aquellos que ya poseen una plataforma de juegos de RV, hay kits inalámbricos que serán lanzados en los próximos dos años y los cuales también solucionaran el problema del enredo con los cables. El Teslasuit (traje Tesla), es un producto nuevo prometedor y en desarrollo para RV. El traje ligero permitirá a los usuarios tener emersión de cuerpo completo a través de retroalimentación háptica, el seguimiento del movimiento del cuerpo completo, e incluso la sensación de calor y frio. El traje usa tecnología "Bluetooth" para conectarse a la configuración del usuario por lo que combinado con los avances en RV inalámbrica hay una gran promesa en el futuro de los juegos de inmersión.
La Realidad Virtual no es solo avance en los juegos, es avance en una variedad de experiencias. Un parque temático de RV llamado "The Void" está programado en abrir este verano en Utah y un parque de RV se está planeando en China. El parque temático tendrá aventuras que se llevarán a cabo en espacios construidos para ser usados en conjunto con auriculares de RV. Drones personales han visto un gran aumento en las ventas durante este último año y la mayoría en el mercado permite a los usuarios tener una vista de primera persona a través de una configuración de visión de RV. Las carreras de drones han hecho un buen uso de estas características y están creciendo en popularidad. Paseos virtuales y eventos han permitido que los usuarios experimenten espacios que algunas personas normalmente no tendrían acceso, hasta es posible que vean destinaciones vacacionales antes de hacer cualquier reservación. La compañía de videojuegos Koei Tecmo está haciendo gabinetes de árcade para RV llamados "RV Sense". El "RV Sense" tiene características únicas, puede simular el aire, lluvia, temperatura, y lo más interesante, puede simular el olor. Conforme pase el tiempo, la RV se expenderá probablemente más allá de los juegos y la RV móvil mejorará en cuanto a calidad.
El mundo de RV es solo el comienzo y con la nueva tecnología y desarrollo impulsándola, no hay duda de que la RV va a llegar lejos. El libro "Ready Player One" por Ernest Cline, muestra un vistazo en lo que podría convertirse la RV. En el mundo que Cline crea en su libro, la RV remplaza al mundo real y la vida cotidiana es utilizada para la educación, trabajo, compras y entretenimiento. La tecnología del libro de Cline es similar a que se está desarrollando para la RV. Mientras el costo de una inmersión total de RV sigue siendo demasiado cara para ser adoptada por el público, pudiera convertirse en la tecnología que cambie al mundo y a precios más razonables.