Una Cosita Suavecita, Sabrosita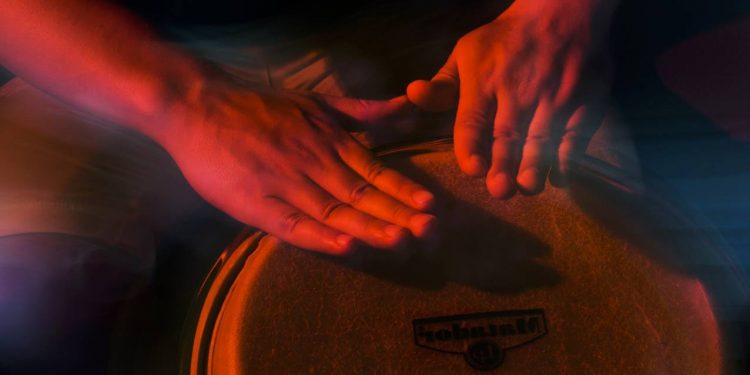 "Siéntese porque todavía falta una cosita ahí" suele decirles Omara Portuondo la gran cantante cubana a su auditorio, luego de que éste le otorga una ovación de pie cada vez que se acerca el final de sus conciertos de clase mundial. "Una cosita suavecita, sabrosita", les dice. Este mes Omara estará en el sur de Oregon con el sensacional Eliades Ochoa; ambos artistas cuentan con álbumes de platino. Dentro de su tour de este verano, ofrecerán sólo seis conciertos en el país, y dos de estos serán en Oregon.
Buena Vista Social Club surgió en 1997 y ha vendido más de 12 millones de copias, en 1990 llegó a número uno de los álbumes latinos de la decada. Buena Vista Social Club es uno de los álbumes latinos más vendidos en la historia de los Estados Unidos. A pesar de que la banda dijo adiós a sus conciertos luego de un tour de tres años que terminó en mayo de este año en La Habana su cantante de 85 años, amante del jazz-bolero Omara Portuondo sigue en tours. Fue la líder del grupo y responsable de la evolución de la banda. El viernes agosto 26 a las 7:30 de la noche esta mujer imparable, estará en el festival de Britt en Jacksonville en dúo con otro miembro de la banda, Eliades Ochoa quien es 70 años "joven".
Ochoa es un maestro de las tres guitarras y un cantante guajiro, cuyo género mejor se conoce con el clásico Guantanamera. También es famoso por haber construído su propia guitarra de nueve cuerdas. Ochoa tocará con su propio Grupo Patria, su más reciente álbum Un Bolero Para Ti, obtuvo múltiples premios en los Grammy Latino Awards.
Ochoa tocó una guitarra por primera vez cuando apenas tenía seis años de edad, de joven empezó a tocar en las calles de Santiago Cuba al mismo tiempo que tenía diversos trabajos como vender boletos de lotería y bolear zapatos. "Trabajé como bolero de zapatos durante el día y en por las noches tocaba en los barrios pobres recibiendo propinas" comentó. "Yo sé que en América , el barrio es un lugar peligroso pero yo siempre fui muy feliz ahí. En Cuba los barrios son sólo diferentes zonas de la ciudad, cada uno lo experimenta y se identifica con su propio barrio de diferente forma.
Este agosto 26, el público del festival de Britt sin duda alguna disfrutará al escuchar a Ochoa presentar El Cuarto de Tula de Buena Vista Social Club así como Estoy como nunca.
"El son es muy sencillo", nos compartió Ochoa. "es un tres, algunos bongos, un par de claves, y marcas. La música no se debe escribir, y los músicos que la tocan no necesitan conocerse entre sí. La música no se debe escribir, y los músicos que la tocan no necesitan conocerse entre sí. Sólo nos reunimos, yo tomo un tres, otro toma los bongos, otro las maracas y ahí está el son. Es todo lo que necesitas".
A pesar de que la gran diva cubana Omara Portuondo acaba de cumplir 85 años de edad, continúa presentándose en público así como lo ha venido haciendo desde que tenía 15 años de edad. Su perdurable voz refleja una larga y creativa vida llena de pasión y música. Es la única figura femenina de la banda. Portuondo ha tenido dos nominaciones del Grammy Latino y continúa magnetizando al público del mundo entero con su efervescente y perdurable encanto.
"Son las cosas simples y profundas -vida y amor- lo que más me inspira". Portuondo dice." Cantar me  llena de energía y con esa energía puedo presentar mi cultura y mis raíces al mundo". Música está en mi naturaleza y es gran parte de mi vida."
Con sus apasionantes presentaciones y su carisma, Omara Portuondo ha cautivado a su público por más de medio siglo. Sus compañeros de la banda Buena Vista Social Club los muy aclamados, Rubén Gonzales e Ibrahim Ferrer se han retirado ya, pero Omara sigue cantando profesionalmente,  increíblemente , sin parar durante 70 años.
"En Cuba siempre hemos tenido la oportunidad de conocer muchos lugares del mundo, la música de América del Sur y del Norte, América latina", comenta Portuondo. "Tomo lo mejor de cada lugar".
Todos esperamos que Omara incluya en su concierto sus grandes clásicos Dos gardenias y No me llores más, así como la balada romántica Veinte años, acompañada sólo por el piano. Una favorita del público es Bésame mucho, cuando la canta, éste la acompaña y Omara suele aprovechar el momento  para bromear y juguetear con su audiencia. En el festival de Britt, este 26 de agosto,  puedes estar seguro que la cantante animará al público a aplaudir y a bailar. Y cuando responda a la aclamación que seguramente pedirá un encore, sin duda alguna y con delicadeza nos dará "una cosita falta, una cosita suavecita y sabrosita".
English Version
"Siéntense, por que todavía falta una cosita allí," Cuban singer Omara Portuondo delicately tells the audiences who give her standing ovations near the end of every one of her world-class concert performances, "una cosita suavecita, sabrosita." This month, Cuba comes to southern Oregon with a sensational double-billing of Portuondo and Eliades Ochoa, two original performers on the multi-platinum Buena Vista Social Club album. There are only six U.S. stops on their summer 2016 tour, and only two of these concerts are in Oregon.
Released in 1997, Buena Vista Social Club has sold more than 12 million copies and is listed as Number 1 on Billboard's Top Latin Albums from the 1990s. It is one of the best-selling Latin albums in United States history. Although the original band finally said "adios" to world stages with a three-year tour that ended this May in Havana, jazz-loving bolero singer Omara Portuondo, the 85-year-old musical firebrand who over the years was the centerpiece of the evolving group, is staying on the road. On Friday, August 26 at 7:30 p.m, the unstoppable Portuondo will perform at the Britt Festivals in Jacksonville with fellow original Buena Vista Social Club member Eliades Ochoa, who is 70-years young.
Ochoa is a master of the tres guitar and a singer of the punto guajiro, the typical Cuban genre best known by the classic "Guantanamera." He is also famous for constructing his own nine-string guitar, and he will perfom with his own group Grupo Patria. His most recent album, Un bolero para tí, was awarded multiple Grammy Latino awards.
Ochoa first picked up a guitar when he was only six years old, and besides doing odd jobs such as selling lottery tickets and shoe-shining, he started playing in the streets of Santiago de Cuba. "I worked as a shoeshine boy by day, and in the night I would play in the ghetto, in the barrio, for tips," he says. "I know that in America, the barrio is thought of as a dangerous place, but I was always very happy in the barrio. In Cuba, barrios are just different parts of the city, and every one has its own feel, its own neighborhood identity."
The audience at Britt Festival on August 26 will no doubt depend on hearing Ochoa perform his rendition of Buena Vista Social Club's "El cuarto de Tula" as well as his own hit, "Estoy como nunca."
"The song is very simple," Ochoa once said. "It's a tres, some bongos, a pair of claves, some maracas. The music shouldn't be written down, and the musicians playing it don't have to know each other. We just get together, and I grab a tres, another guy grabs the bongos, another the maracas, and there's the song. That's all you need."
Although the great Cuban diva Omara Portuondo turned 85 this year, she has been continually performing in public since the age 15. Her timeless voice reflects a long, creative life of passion and music. As the only female member of the Buena Vista Social Club, Portuondo transcended the landmark album and film with two Grammy Award nominated records of her own, all while continuing to enchant audiences around the globe with her effervescence and timeless charm.
"It is the simple and profound things — life, love — that inspire me most," Portuondo says. "Singing energizes me, and with this energy, I can introduce my culture and my roots to the world. Music is a part of nature, and a huge part of my life."
With her passionate performances and charisma, Omara Portuondo has been Cuba's musical sweetheart for more than half a century. While other much-loved Buena Vista Social Club stars like Ruben Gonzalez and Ibrahim Ferrer were lured out of retirement, Portuondo has been singing professionally non-stop for an incredible 70 years.
"In Cuba we have always had the opportunity to get to know many parts of the world, the music of South America, North America, Latin America," says Portunodo. "I take the best from everywhere."
One can only hope that Portuondo's set includes such classics as "Dos gardenias" and "No me llores más." She has been known to perform the timeless romantic ballad "Veinte años" with just piano accompaniment. And everyone's favorite, "Besame mucho" becomes a crowd sing-along, with Portuondo both leading and playfully teasing the audience. At Britt Festival on August 26, you an expect the singer to be commanding the crowd to clap, stand up and dance. And when it comes time for her encore, she will undoubtedly, delicately give us one more: "Una cosita falta, una cosita suavecita, y sabrosita."