Jackson Care Connect calificado como el mejor plan de Medicaid en Oregon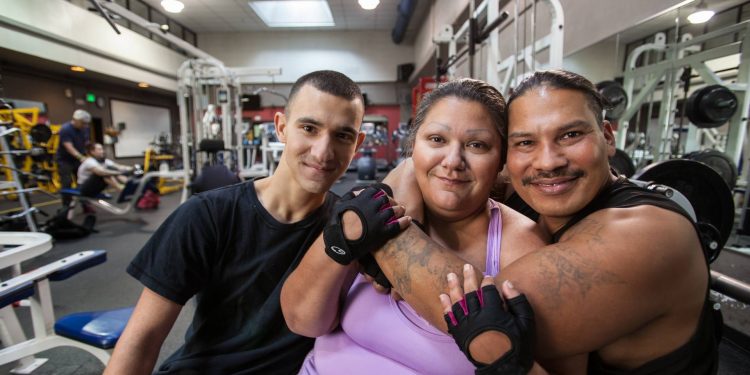 El sur de Oregon no es solo un lugar de belleza. Es un lugar en donde el acceso a la atención de salud de buena calidad está mejorando las vidas de muchas personas. Uno de los planes de salud locales ha recibido los más altos honores por crear mejor acceso a esa atención de excelencia y a los creativos programas de bienestar para prevenir enfermedades y mejorar los estilos de vida de las familias.
Jackson Care Connect, que otorga cobertura del Plan de Salud de Oregon (OHP, por sus siglas en inglés) a más de 30,000 residentes del Condado de Jackson, fue calificado recientemente como uno de los mejores entre las 16 organizaciones locales de atención coordinada (CCO, por sus siglas en inglés) de Oregon. Los miembros del OHP fueron encuestados sobre qué tan satisfechos estaban con su atención de salud en general, la calidad de sus médicos y el servicio a clientes que recibieron, entre otros factores. Los resultados de la encuesta sobre todas las CCO (planes de salud de Medicaid) colocaron a Jackson Care Connect como la mejor CCO, de acuerdo al Lund Report, uno de los boletines de información de salud más importantes.
"Esta es una buena noticia no solo para Jackson Care Connect", dijo Jennifer Lind, directora ejecutiva de JCC. "Es muy emocionante para nuestros miembros, proveedores y la comunidad. Muestra que nuestros esfuerzos locales dieron pie a una atención de excelencia y acceso confiable a doctores y otros proveedores de servicios de salud".
"El trabajo de Jackson Care Connect también se fortalece en gran medida a través de las sociedades con otras organizaciones y agencias sin fines de lucro en todo el condado", indicó Lind. "Al ayudar a nuestras escuelas y organizaciones que apoyan a las familias y niños a nivel local, Jackson Care Connect hace que el bienestar y el apoyo social sea una prioridad en todo lugar, no solo en el consultorio del doctor".
En 2016, Jackson Care Connect otorgó grandes subvenciones a más de 30 organizaciones, como a la Asociación Escuela Comunidad Butte Falls (Butte Falls Community-School Partnership) para apoyo a niños y crianza, al Distrito Escolar Phoenix-Talent para el programa de actividad física, al programa de la Granja a la Escuela Rogue Valley (Rogue Valley Farm to School) para su programa de jardinería y nutrición, Kids Unlimited para clubes de estudio después de la escuela y enriquecimiento, y al Family Nurturing Center para el fortalecimiento de los lazos familiares. Estas subvenciones ayudan a toda la comunidad, no solo a los miembros de Medicaid.
Las sociedades de Jackson Care Connect también benefician a los miembros de formas más directas. En la última edición de Caminos hay un reportaje sobre una mujer llamada Kelleni. Ella mejoró su salud dramáticamente luego de unirse al programa "Una versión más sana de usted en tan solo 12 semanas (12 Weeks to a Healthier New You)", creado en sociedad por Jackson Care Connect y la YMCA de Rogue Valley. Con el tiempo, ella logró perder 115 libras. Pero de forma más importante, logró revertir su diabetes y otros problemas de salud. El hijo de Kelleni, Carlos, perdió 40 libras y elevó su condición física en general con la ayuda de una membresía a la YMCA patrocinada por Jackson Care Connect. Él es ahora un estudiante y un atleta más exitoso.
Otro gran ejemplo de un miembro que recibió ayuda es el de una mujer llamada María. A pesar de que ella tiene una enfermedad crónica grave que limita su movilidad, María usa su beca a la YMCA patrocinada por Jackson Care Connect para ejercitarse regularmente. Su hijo y su esposo necesitan ayudarle a usar el equipo de ejercicio de forma segura, pero los tres utilizan ese tiempo para que la salud y el bienestar sea una actividad de familia.
Otro miembro, una nueva mamá llamada Sarah, está tomando ventaja del programa Starting Strong (Empezando Fuertes) de Jackson Care Connect. Este programa apoya a padres de familia que están esperando bebés y los recompensa por asistir a las visitas prenatales y de bebé sano, por obtener las vacunas de la infancia, dejar de fumar y tomar otros pasos para el bienestar. Al dar seguimiento a su cuidado de salud, pueden ganar vales para obtener ropa de bebé, pañales, juguetes y otros artículos para bebé gratuitos.
Debido a estos y otros programas de bienestar, y por la excelencia en general de su atención de salud, Jackson Care Connect fue calificado como la mejor CCO de Oregon, en base a las encuestas de la Autoridad de Salud de Oregon a los miembros del OHP en todo el estado, y de acuerdo al análisis del Lund Report.
English Version
Jackson Care Connect rated best Medicaid plan in Oregon
Southern Oregon is not just a place of beauty. It is a place where access to good quality health care is improving the lives of many people. One local health plan has received top honors for creating better access to that excellent care and to creative wellness programs to prevent illness and improve family lifestyles.
Jackson Care Connect, which provides Oregon Health Plan (OHP) coverage to more than 30,000 Jackson County residents, recently was top rated among the state's 16 local Coordinated Care Organizations. OHP members were surveyed about how satisfied they were with their overall care, the quality of their doctors and the customer service they received, among other factors. Survey results from all CCOs (Medicaid health plans) ranked Jackson Care Connect as Oregon's best CCO, according to the Lund Report, a leading health care newsletter.
"This isn't just good news for Jackson Care Connect," says Jennifer Lind, JCC chief executive. "It is exciting for our members, providers and the community. It shows that our local efforts led to excellent care and reliable access to doctors and other care providers."
"The work of Jackson Care Connect is also greatly strengthened through its partnerships with other nonprofit agencies and organizations throughout the county," said Lind. "By helping our schools and other organizations that support local children and families, Jackson Care Connect makes wellness and social support a priority everywhere – not just at the doctor's office."
In 2016, Jackson Care Connect provided large grants to more than 30 organizations, such as Butte Falls Community-School Partnership for child and parenting support, Phoenix-Talent School District for a physical activity program, Rogue Valley Farm to School for its gardening and nutrition program, Kids Unlimited for tutoring and enrichment clubs, and Family Nurturing Center to strengthen family bonding. These grants help the entire community, not just Medicaid members.
Jackson Care Connect partnerships also benefit members in more direct ways. In last month's issue of Caminos was a story about a woman named Kelleni. She dramatically improved her health after joining "12 Weeks to a Healthier New You," a Jackson Care Connect -Rogue Valley YMCA partnership program. Over time, she was able to lose 115 pounds. More importantly, she turned around her diabetes and other health issues. Kelleni's son, Carlos, lost 40 pounds and raised his overall fitness with the help of his Jackson Care Connect-sponsored membership to the YMCA. He is now a more successful athlete and student.
Another great example of a member who was helped is a woman named Maria. Although she has a serious chronic illness that limits her mobility, she uses her YMCA scholarship sponsored by Jackson Care Connect to exercise regularly. Her son and husband need to help her use the exercise equipment safely, but the three of them use the time to make health and wellness a family affair.
Another member, a new mom named Sarah, is taking advantage of Jackson Care Connect's Starting Strong program. It supports new and expectant parents by rewarding them for attending prenatal visits and well-baby visits, getting childhood immunizations, quitting smoking and taking other steps to wellness. By following through with their care, they can earn vouchers for free baby clothes, diapers, toys and other baby supplies.
Because of these and other wellness programs, and for the overall quality of its care, Jackson Care Connect was rated Oregon's best CCO — based on Oregon Health Authority surveys of OHP members statewide, according to the Lund Report analysis.