Celebre el Mes de la Salud de los Hombre
Es tiempo de dar un ejemplo sano
En junio, celebramos el Día del Padre. También es el Mes de la Salud de los Hombres. Ambos son buenas razones para pensar acerca de su salud este mes y dar un buen ejemplo para su familia.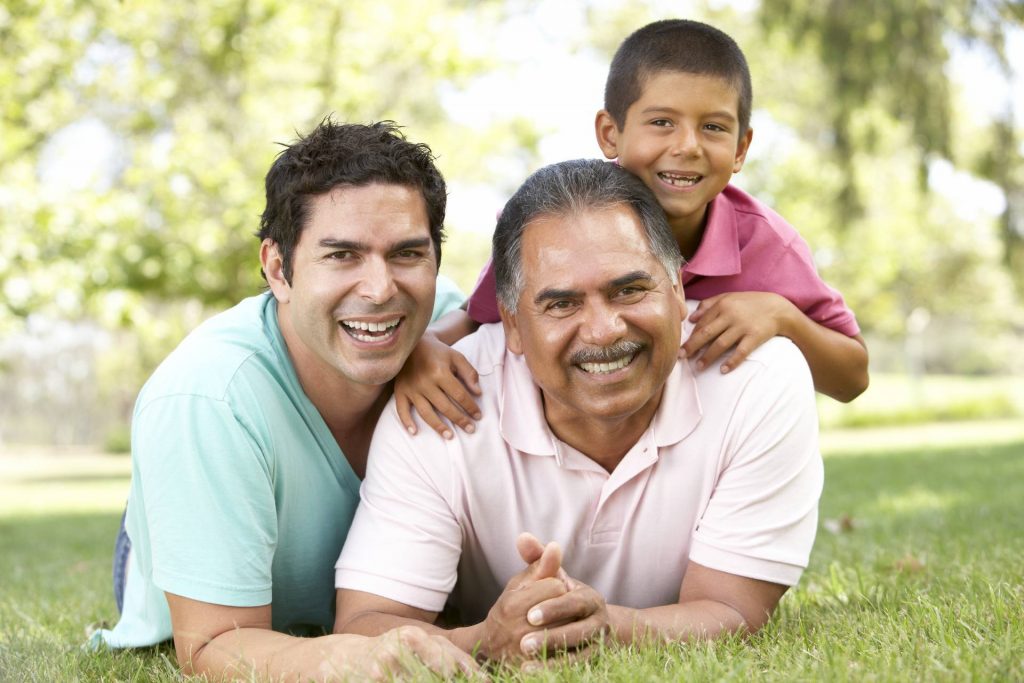 Programar una visita preventiva anual con su médico es un buen lugar para empezar. En una visita preventiva, su médico programará tiempo adicional para platicar con usted. Este es un momento para hablar sobre cualquier preocupación que usted pudiera tener y asegurarse de tener un plan para mantenerse sano durante el año.
A continuación se encuentran algunas cuestiones que su visita podría cubrir.
Pruebas de detección de cáncer colorrectal o de próstata.
Revisión de su presión arterial.
Revisión de sus medicamentos. Traiga una lista de cualquier medicamento que esté tomando.
Vacunas. Asegúrese de que estén al corriente.
Consumo de alcohol o drogas. Esta es una pregunta que su médico podría hacerle, incluso si usted no lo menciona.
Salud bucal. También es importante ir al dentista una vez al año.
Cualquier otra preocupación de salud que usted pudiera tener.
Las visitas preventivas están cubiertas sin costo alguno para los miembros de Jackson Care Connect. Encuentre un proveedor usando nuestro sitio web: http://jacksoncareconnect.org/for-members/provider-search. O puede llamar al Departamento de Atención al Cliente para obtener ayuda al 855-722-8208.
---
Celebrate Men's Health Month
Time to set a healthy example
In June, we celebrate Father's Day. It's also Men's Health Month. Both of those are great reasons to think about your health this month and set a good example for your family.
Scheduling an annual wellness visit with your doctor is a good place to start. At a wellness visit, your doctor will schedule extra time to talk with you. This is a time to talk about any concerns you might have, and make sure you have a plan to stay healthy for the next year.
Here are some issues your visit might cover.
Screenings for colorectal cancer or prostate cancer.
Checking your blood pressure.
Reviewing your medications. Bring a list of any medications you are taking.
Immunizations. Make sure you are up to date.
Alcohol or drug use. This a question your doctor may raise, even if you don't bring it up.
Oral health. It's important to see a dentist every year too.
Any other health concerns you might have.
Wellness visits are covered at no cost for Jackson Care Connect members. Find a provider using our website: http://jacksoncareconnect.org/for-members/provider-search. Or, you can call Customer Service for help at 855-722-8208.